http://www.camcontacts.fr improves Emails Alerts for Favorites for iPhone, iPad and Android video chat users
Just by clicking on "Ajouter aux Favoris" on a chathost profile, members of
http://www.camcontacts.fr
will automatically receive email alerts when their favorite chathost gets online.
"We already had that features but it has been technically improved in order to make it easier for members to signup and sign off of a chathost"
Affiliates are being paid on all minutes spent by their referred members.
With 600 to 1500 GIRLS ONLINE AT ANY TIME, CamContacts.fr is the largest webcams platform available on the French market today
Who is online ?
http://pda.camcontacts.fr/whoisonlineoverview.html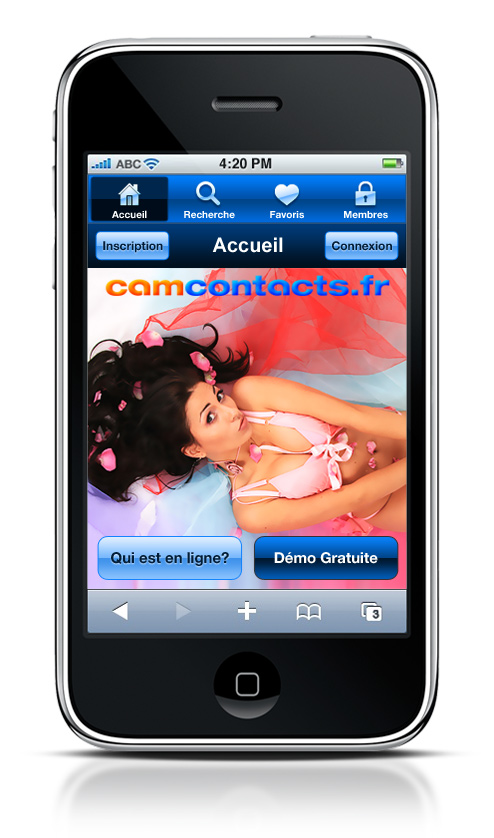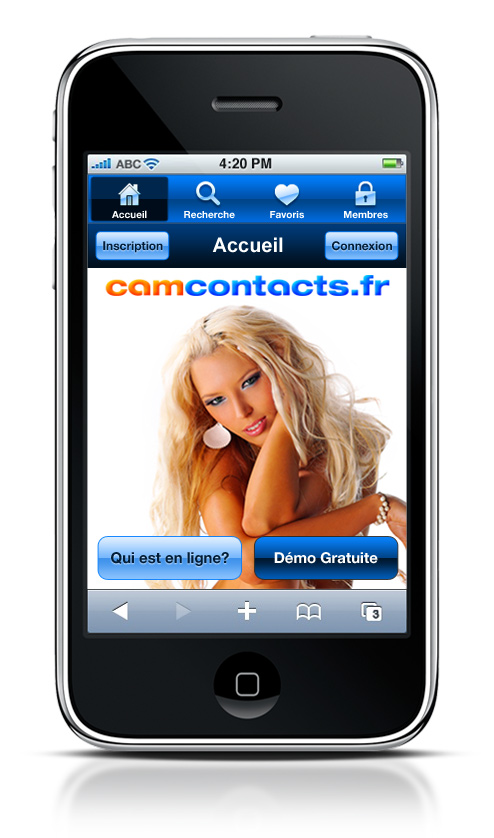 ------------
French speaking traffic consists of 4 premium countries which generates over 90% of this traffic : France, Belgium, Canada, Switzerland. Because it is composed of 90% premium countries, this traffic has higher socio-demographic level, so higher value but requires high quality products in order to be monetized to its maximum. If you have French speaking traffic and want to monetize it with a real customized solution, please contact Arno on
[email protected]
.
We can set you up with :
- your own design
- your OWN MEMBERS ZONE - there is no redirect to our default members zone. Your members will remain onto YOUR DOMAIN and with YOUR DESIGN
- your own domain
- your own texts
- your own iPhone/iPad/Android Mobile site
- 100,000 registered chathosts
- Unlimited Livecams sessions duration
- 1,500 girls online at peak times
- No penalization for chargebacks
- Continuous billing by credit card
- Fully automated email marketing - alerts, when a favorite chathost is online, etc
-
5 ? for free for your traffic only : you can advertise that promo on your website as a "free gift" or "special offer", only for YOUR visitors
The site was founded in 2011 as an extension of the award-winning CamContacts brand to offer a high quality webcam service in the French adult market. CamContacts.fr uses a proprietary video streaming platform and offers content ranging from softcore to dungeon and fetish video chat.
The CamContacts brand introduces guarantees such as transparency in pricing/charging and response to customer queries within 24 hours. CamContacts.fr is a member of the ASACP (Association of Sites Advocating Child Protection). It is labeled clearly with the ICRA (Internet Content Rating Society) and uses the self-governing RTA (Restricted to Adults) service to label itself as inappropriate for minors.
For further information on the CamContacts brand, please visit:
Press page:
http://www.camcontacts.com/html/pressandmedia.html
;