Mercedes-Benz NXT Icons
Official auction website:
Code:
https://nxt-mercedes-benz.com/mercedes-benz-nxt-icons
"With Mercedes-Benz NXT Icons, we embark on a journey through Mercedes-Benz's design heritage. These collectibles are digital re-interpretations of the most notable designs and were created by the Mercedes-Benz design team, headed by Chief Design Officer Gorden Wagener.
The collection will make connections between the past, present, and future through digital collectibles in the form of "cards". Physical trading cards have been popular collector's items for a long time and have influenced the aesthetics of the digital collectible space too.
The story of Mercedes-Benz NXT Icons will be told across seven eras, starting from the present day and going back to the beginning of automotive history. Each era will consist of 2,694 collectibles (Era 7: 2,696), resulting in a total of 18,860 pieces across all seven eras. Eras will be released over time, with a new one coming every few months.
The Era of Luxury
In the first era, we will showcase current production cars. The first era is called "The Era of Luxury". Mercedes-Benz has always been known for its pioneering spirit, elegance, and value. Products that stand the test of time. Honoring the past, while always having a visionary eye toward the future. A clear emphasis on shaping culture.
Recently, Mercedes-Benz has gone all-in with a whole range of luxury vehicles. For Mercedes-Benz, luxury means remaining true to tradition and yet constantly evolving. This also includes going beyond the physical and exploring the digital."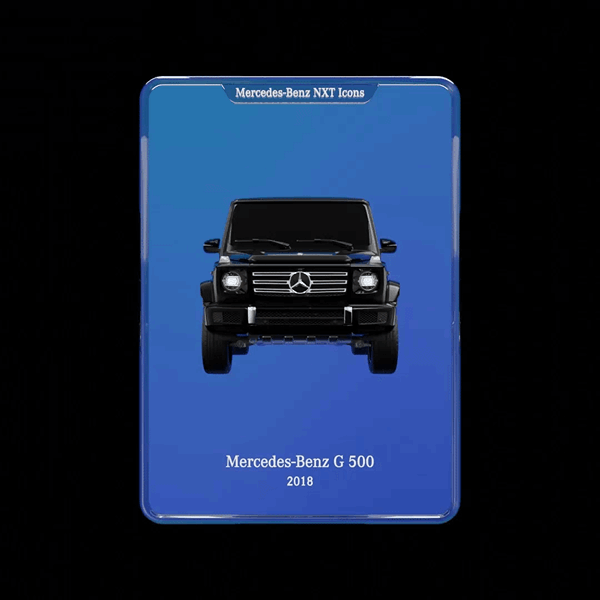 We hope to see you on board!