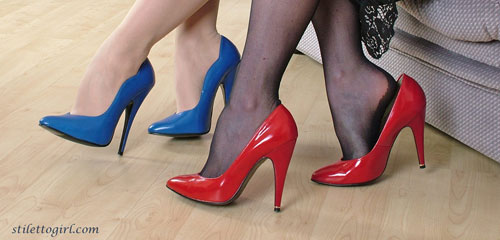 NEW HOSTED GALLERIES
http://galleries.stilettogirl.com/pi...%%partner_id%%
http://galleries.stilettogirl.com/pi...%%partner_id%%
- Movie Gallery
http://galleries.stilettogirl.com/pi...%%partner_id%%
http://galleries.stilettogirl.com/pi...%%partner_id%%
- Movie Gallery
http://galleries.stilettogirl.com/pi...%%partner_id%%
http://galleries.stilettogirl.com/pi...%%partner_id%%
- Movie Gallery
http://galleries.stilettogirl.com/pi...%%partner_id%%
- Movie Gallery
http://galleries.stilettogirl.com/pi...%%partner_id%%
http://galleries.stilettogirl.com/pi...%%partner_id%%
- Movie Gallery
http://galleries.stilettogirl.com/pi...%%partner_id%%
- Movie Gallery
If you're not already promoting StilettoGirl.com then you could be missing out, we have always delivered 4 updates per week, and it's all exclusive content geared to heel lovers which is why we still have strong conversions.
Why HeelCash.com?
New hosted galleries added each week
Gallery of the day rotator - Set it up once and let it run and update automatically each day
Random gallery generator - Changes every page refresh
Downloadable zip sets to create your own galleries
A wide range of banners - Need a custom size? Just ask
NEW - WEBMASTER REFERRAL INTRODUCED
HeelCash.com pays you 10% recurring on sales made by webmasters you refer to us. Thats for the life of any and all memberships that your referred webmasters make. You can grab your link codes at HeelCash.com.
REGULAR UPDATES AND SUPPORT
From now on new galleries will be added each week, and once each month a newsletter showcasing all the new material will be sent to you. If you need anything you just need to ask, different banners, extra zip sets, review access etc we are here to help and make promoting HeelCash and StilettoGirl.com as easy and successful as possible.
You can contact me at anytime via:
affiliates (at) heelcash.com
ICQ: 576 609 181
James